Okay, let's get this over with before I forget what I've done these past weeks.
Friday, we had a homegame and the footballgame was away so we missed that one, buhu!
Saturday, we had a tournament and Linda, my host-mom, picked me up at five in Springfield to go see PBR (Professional bull riders) which was actually kind of fun to watch! I made recordings and one day when I have time, I'm going to have a youtube bomb with videos that I've recorded from random things.
Sunday, we ate american pancakes, like we've done so many Sundays before.
Then, I skyped with my family back in Sweden and then went to the mall.
I bought three different body mists and 10 panties at Victorias secret and  three different kind of sweatpants and a cardigan at Hollister + a hoodie in another store. I don't shop that often so when I do, I have a tendency to spend money, hehe.
This week has been like every other.
My days starts with doing my makeup, putting on clothes and then go and make some eggs with turkey or ham for breakfast.
Being picked up at 7, start school with Health at 7.30.
Then I have American Government, Acting, Choir, STAR(which is mostly fun just talking to all of the random people I know in school), Human Anatomy, Lunch, College Composition and then I have 8th hour as a gap hour.
So, on some days, I've been with six of the footballplayers, just chillin' at the quarterbacks house which is close to the school. They are crazy and hilarious, asks me the most weird questions you could possibly imagine but it's so much fun!
And then Volleyball 3-6.
Home, take a shower, eat, do my homework and sleep.
I should try to be better at posting stuff here and taking more pictures but I don't want to harass people with my picture-taking either, haha. I think that I will get better as soon as I'm getting things more in school.
I actually got my first grade check for the last couple of weeks.
And I wasn't shocked to have low grades in some classes..
C in American Gov..
C+ in Human Anatomy..
B+ (2 points away from A) in Acting
A in Health, Choir and College Composition.
So it's pretty good, I guess.
Especially my English class! (college comp.)
So I'm just going to improve and I study a lot when I get home from school so that's why I don't have the energy or time to write stuff here. In 40 minutes, Mary's (The italian girl) host-mom is picking us up to go back to school to go with the volleyball team on an away game tonight. See? Busy girl.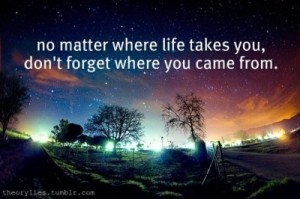 Never