Okey, yesterday, I couldn't even log in to my blog and now the theme doesn't work so I changed it and I have to see what's wrong when I come home from school.
This Friday night, me and the girls where all dressed up and went to a Japanese restaurant where ONE meal would be big enough for three people, crazy but that's america huh?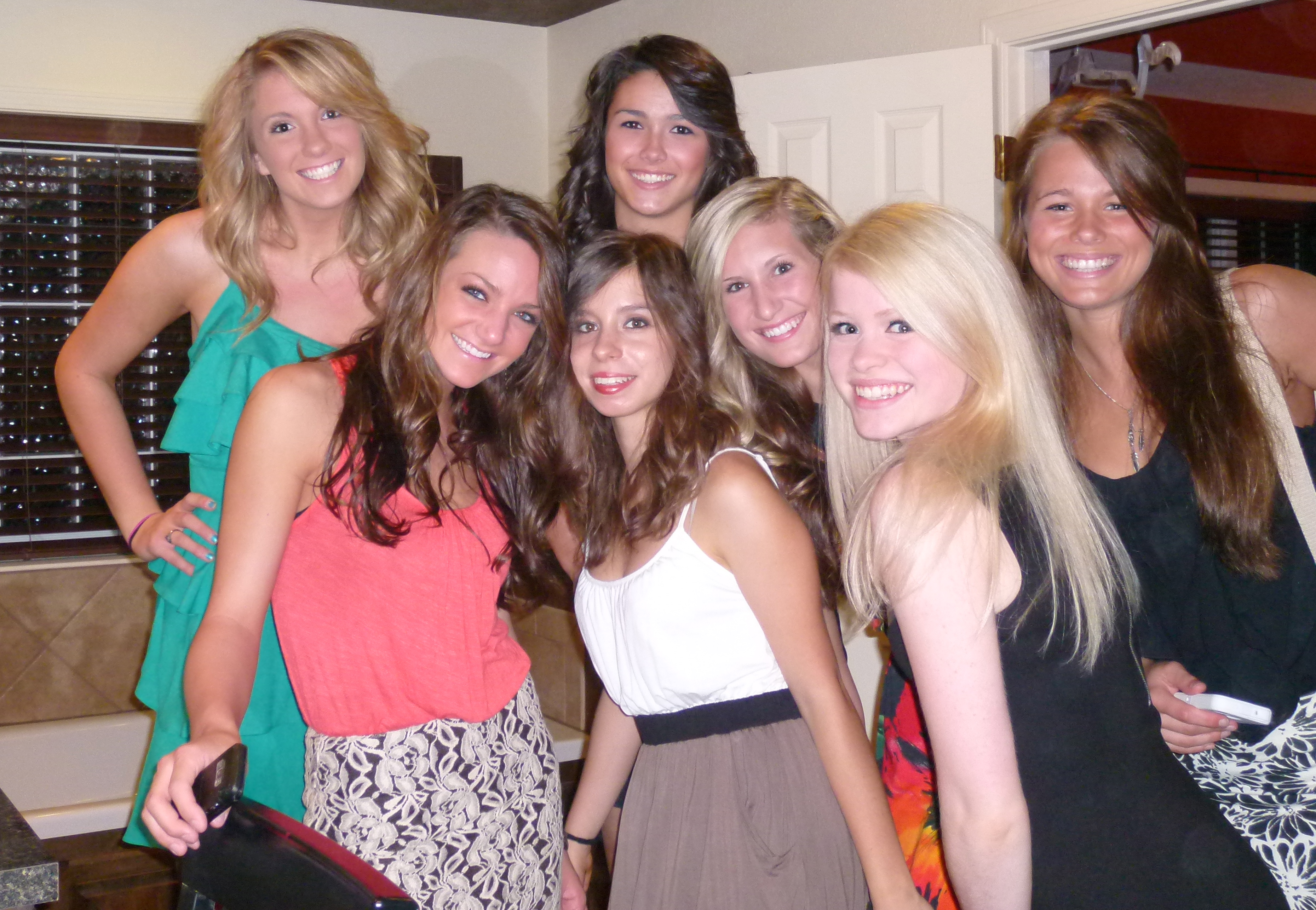 Pretty girls, ready for a long night.
After the dinner, we went home to Regan's place to meet up with some football guys, we went swimming at Rachael's place , back to Regan, just talked and played videogames. It was fun and we went to sleep like 3.30 am. Not good, haha.
'Cause the next day I was so tired that I went to sleep on my bedcover in a very uncomfortable position fully dressed at 8!
And then I woke up a few hours later, made it more comfortable just so I could wake up at 6 by a cricket and think that it was a school day and that I overslept. FUN! So then I couldn't go back to sleep when I finally realized that it was a sunday.
Yesterday, Me and Mary were at a meeting with our american organization where I met David and Markus from Sweden.
It was nice to speak swedish with someone in reality. I'm going to a camp with all of the exchange students in September, that'll be fun!
After that, Jessica picked me up at my house to go to orange leaf, frozen yogurt place, and then to walmart and then my place to laugh and eat Ahlgrens bilar. She loved it! (Swedish marshmallow candy)
Now I'm going to get my things ready and go to school.
I will write more later.